"I still catch myself feeling sad about things that don't matter anymore."
– Kurt Vonnegut (via mer-se)
"In life, you will realize there is a role for everyone you meet. Some will test..."
– Unknown (via onlinecounsellingcollege)
Being a good boyfriend is more than just what you...
nainoaaa: true 
You deserve the best, nothing less. So kick back,...
Stressed & Depressed But Still Aiming For Success.
Shit.
When you have so much shit going on. Then your friends add more shit to your shit. Then your parents add more shit to your shit's shit. Then grades add more shit to your pile of shit's shit. Then you are left with a huge shitty pile of fucking shit.
"Another month. Another year. Another smile. Another tear. Another winter and..."
– The Notebook (via klaxtinniel)
If you're going to hate on me.
love-tamaron: Give me a reason why. What did I ever do to you? Maybe, just because your friends dislike me, it doesn't mean for you to copy them. Don't just hate me, because of all the shit you've heard about me. Before you go on & hate me, get to know me first, then you can make your decision if you want to hate me or not. It's dumb hating on people, for no apparent reason.
"It's funny how day by day, nothing changes. But when you look back, everything..."
– (via annnielo)
Sometimes,
xitstiffannny: ingodspath: I sit and think about which of my friends are going to stay with me through the years. So many people have gone in and out of my life and theres only a select few that I barely keep in contact with. I can't really imagine my life without the friends I have now but knowing how easily people come and go, its still a possibility that I won't talk to half of these people...
I think you could fall in love with anyone if you saw the parts of them no one else gets to see. Like if you followed them around invisibly for a day and saw them crying in their bed at night or singing in the shower or humming quietly to themselves as they make a sandwich or even just walking along the street. And even if they were really weird and had no friends at school, I think, after...
Its easy to find out what had happened, but its...
Getting attached will fuck you over.
Some people immediately think you're a bad person...
Watch
fr4grance: u-n-p-e-r-f-e-c-t: inthatdirection: im in tears omfg perfection AWWWWW OMG IM GETTING SHIVERS This moment is so magical and was one of the best days of my life ♥ <3 :)
"What's the worst possible thing you can call a woman? Don't hold back now...."
– Jessica Valenti (Full Frontal Feminism)
You compare what you have and what you use to have...
Watch
-0ldshoes: alexkoehlersvagina: yourtimeimwasting: singalittlebitlouder: omfg, i remember this. FUCKIN CHANEL ROB U ARE MY HERO OMFG LOL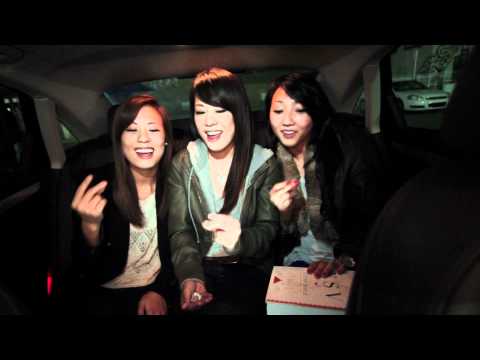 It's easier,
ms-faggot: To stay quiet and say nothing. It's easier to keep all my troubles, worries, thoughts in my head then express them. Most of the time, I just can't put them into words. Sometimes I just don't want to deal with the judgmental people.. Or maybe I don't want to bother anyone with my own problems. Knowing they're going through their own problems as well. 
Watch
ayeeephaan: DAMN,THEY'RE FUCKEN BEAST!
"Doubt is a disease. It infects the mind. Creating a mistrust of people motives..."
– Revenge (via eletheowl)